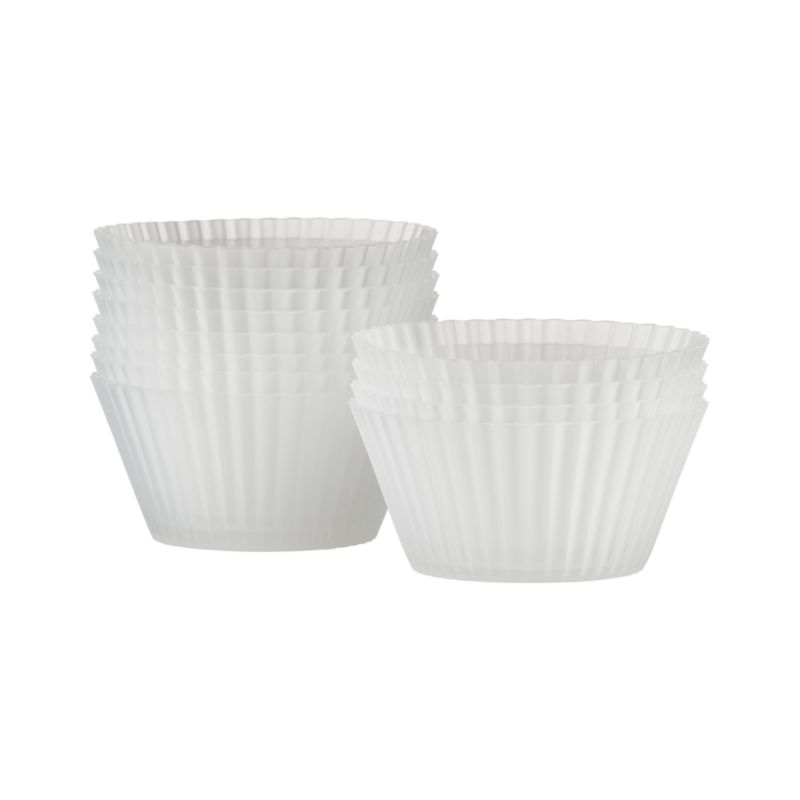 Isn't it crazy, the things that prompt us to do other things? Here's today's for-instance: last night we had
chili for dinner
(we're eating from our freezer! Yay for us!), and I made Baking Powder Biscuits to go along with them. The baking powder lives in the "baking supplies" basket in the pantry, and to get to it I had to dig down to the bottom, past vanilla extract (of which I have a
lot
, for someone who doesn't bake) and food colouring (ditto) and two boxes of paper baking cups, of muffin/cupcake size, and one box of the mini size. What I thought I was going to do with the latter, I have no idea, and I'm almost ashamed to admit that I'm not quite sure how long I've had any of them.
"I should use these," I said to my Beloved. "Do you like muffins?" (Fifteen years together and I still don't know this. Every day is a fresh adventure.)
"I like savoury ones. Cheese, cornbread, that kind of thing," he said, to my complete unsurprise.
So I think I'm going to try
these
on him, but I was wondering if you had any savoury muffin recipes to share. Especially a good one for cornbread muffins, 'cos we still have another container of chili in the freezer.